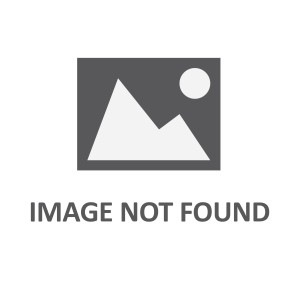 Description
Details
Reviews
Similar Products
Limited Edition, quartz movement with long-life lithium battery, robust double case construction with steel outer case and steel container, sapphire crystal, 435 psi water resistant.
Specs:
Movement: Ronda 715 Li quartz
Case: Double case: Outer case frosted Stainless steel, inner case polished steel container
Bezel: Stainless Steel, unidirectional rotating with trigalight insert
Crystal: Sapphire
Water Restnt.*: 300m (990 ft) / 435 psi ..... Wow.. 300 m.. thats a watch for the fishes !
Size: Ø 45 mm H 14 mm (Good for med. - lrg. wrist sizes)
Weight: 118 g (with standard strap ….. Note, U can request a Black Strap, if like)
Dial Colour: Black
Illumination: 1-11 blue, 12 orange, H/M hand blue, M hand orange, bezel orange
* Only 2 of these left in stock !! NOW Reduced to crazy price no one likely to have sold it at .. Much lower than U.S. $ MSRP Was !!
A traser® H3 watch is a Swiss made quality product with an unsurpassed readability in darkness. The trigalight® illumination of a traser® H3 watch is independent of a battery and does not need sunlight for charging. A traser® H3 watch is robust, reliable, and standardized according to military specifications.
trigalight® are small, airtight sealed glass tubes, coated on the inside with a luminous substance and filled with tritium gas. Electrons emitted from the gas excite the material to give off a permanent, cold light. trigalight® have a guaranteed lifespan of at least 10 years.
True Story by Pascal van Erp
As a marine conservation diver working on lost and derelict fishing gear removal you must trust on your equipment no matter what situation you are in. Dealing with huge fishing nets, ropes, nearly invisible lines, weights, cages and dumped trash in open water at depths from 20m ? 65m the visibility can be less than zero in an blink of an eye. Darkness due sand, mud, rust and silt can make my work very uncomfortable. I choose traser� H3 watches for years because of the no-nonsense vision, reliability and visibility aspects. Both above and below the surface traser� H3 simply never let me down.

My everyday watch for years is a traser� H3 P6504 Black Storm Pro with NATO strap which is simply bullet proof in my opinion. Now, since the launch of the new traser� H3 Diver Automatic Blue Long Life, I?ve now added this fine piece of equipment to my diving gear. It is resistant to deep water operations, it is very durable and has a great visibility through the large bezel. The long life battery completes the configuration. As a diver you cannot accept lower quality, I simply love it.

Keep up the great work traser� H3!
Pascal van Erp
(The Netherlands)
Marine conservation diver
Ghost Fishing / www.ghostfishing.org
Customer Reviews