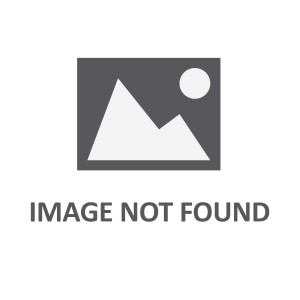 SKU/Code:
P 6600 Sand-100232
Stock:
Description
Details
Reviews
Similar Products
TACTICAL LINEUP: The new P 6600 Sand convinces with its robust double case construction, a scratch resistant sapphire crystal and its military design in black and sand colour. The Ronda quartz movement shows the day and date indication in a contrast of a white font on a black background. Also for the first time, we present a black plated light insert which matches ideally with the matt black design of the bezel.
Specs:
Movement: Ronda 517.6 DD, black calendar
Case: Double case: Outer case glass-fibre reinforced resin, inner case steel container
Bezel: Stainless Steel PVD-plated, bidirectional rotating, with trigalight® insert
Crystal: Sapphire
Water Restnt.*: 200m (660 ft) / 290 psi
Size: Ø 45 mm H 11 mm ............. (Good for med. - lrg. wrist sizes)
Weight: 80 g (with standard strap)
Dial Colour: Black
Illumination: 1-11 green, 12 orange, H/M/SE hand green, bezel green
* Not in stock. Special/Custom order, so it's on our next shipment. 5% OFF for Pre-pay Special Orders.
A traser® H3 watch is a Swiss made quality product with an unsurpassed readability in darkness. The trigalight® illumination of a traser® H3 watch is independent of a battery and does not need sunlight for charging. A traser® H3 watch is robust, reliable, and standardized according to military specifications.
trigalight® are small, airtight sealed glass tubes, coated on the inside with a luminous substance and filled with tritium gas. Electrons emitted from the gas excite the material to give off a permanent, cold light. trigalight® have a guaranteed lifespan of at least 10 years.
True Story by Ivan Kristoff
Thanks to my research on the best available technologies, that can guarantee visibility at the dark for a long duration, I have the solution to the quest for the perfect, light and reliable watch that can serve me for a long time. Therefore, I am very happy to present you to the winner of the completion in the reliable timekeeping ? The traser® H3 P 6502 Long Life Swiss made watch.
When you are working on ropes a few hundred feet off the ground, you end up hanging on your life lines or the top of the skyscrapers. Up there in the air,I can't waste precious time to search for the illumination button on my watch to show me the time. I want it right away, especially, when I plan my time and have to regularly check if I am on schedule with the different tasks.
I am a collector of limited edition Swiss made watches. I know what a good watch is and I know the pain, when I scratch it. That is why I was looking for a light and soft edge bezel like the Carbon fiber on the traser® H3 P 6502 Long Life. The textile bracelet is close to the material of the climbing slings, the natural green color, so I feel it as part of my surrounding environment. It is sleek and when I moved the closing strap to the 6 o'clock position, I feel it as the most comfortable bracelet for everyday use. But this is still not the best thing about my little favorite watch. The unidirectional rotating dual time zone bezel shows me the right time to call my friends and team members, around the globe.
This combination of easy maintenance (quartz movement with lithium battery), light weight and nature friendly colours, is the perfect watch for my type of work. When I do Nature photography and I want to blend with the surrounding terrain, I appreciate most the uniqueness of this professional piece of watch craft. I know I have made the right choice by choosing the traser® H3 P 6502 Long Life for work at height. The commercial liability of falling heavy objects from the exterior of high-rise buildings is too high. That is why my company Eiger Rope Access Work Inc. has strict standards on safety and choose the traser® H3 P 6502 Long Life as a standard issue watch for our Highrise Emergency Aerial Response Team.

Ivan Kristoff
Customer Reviews